The PJ inside of me loves getting new products. I used to run home, jump in the shower (or dunk my head under the tap) and slather on my new product.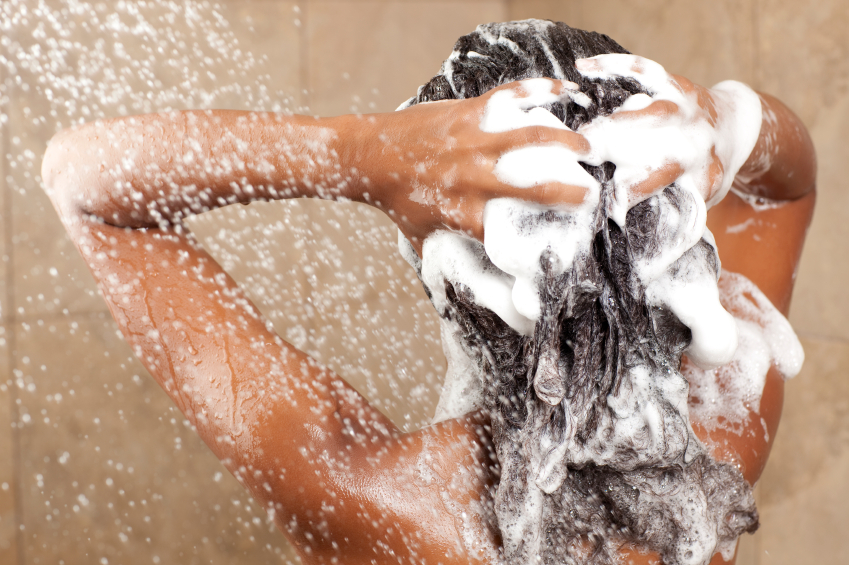 But after the
Aveda Disaster
I had to stop doing that. Otherwise, I was going to end up with severely damaged, thin hair. If I did a test patch I could have:
Saved myself HOURS, yes hours, of detangling
Prevented the need to cut 2-3 inches of my newly BSL hair.
Saved my hair from TONS of split ends and mid-shaft splits, most likely caused from poor detangling.
Now every time my PJ fingers get the urge to slather anything on, I just think Aveda and slow down.
Before I use anything on my hair, I do a test patch. My strand test section is below. I chose that spot because it's small, discreet and combines my 3C and 4A sections. Perfect.